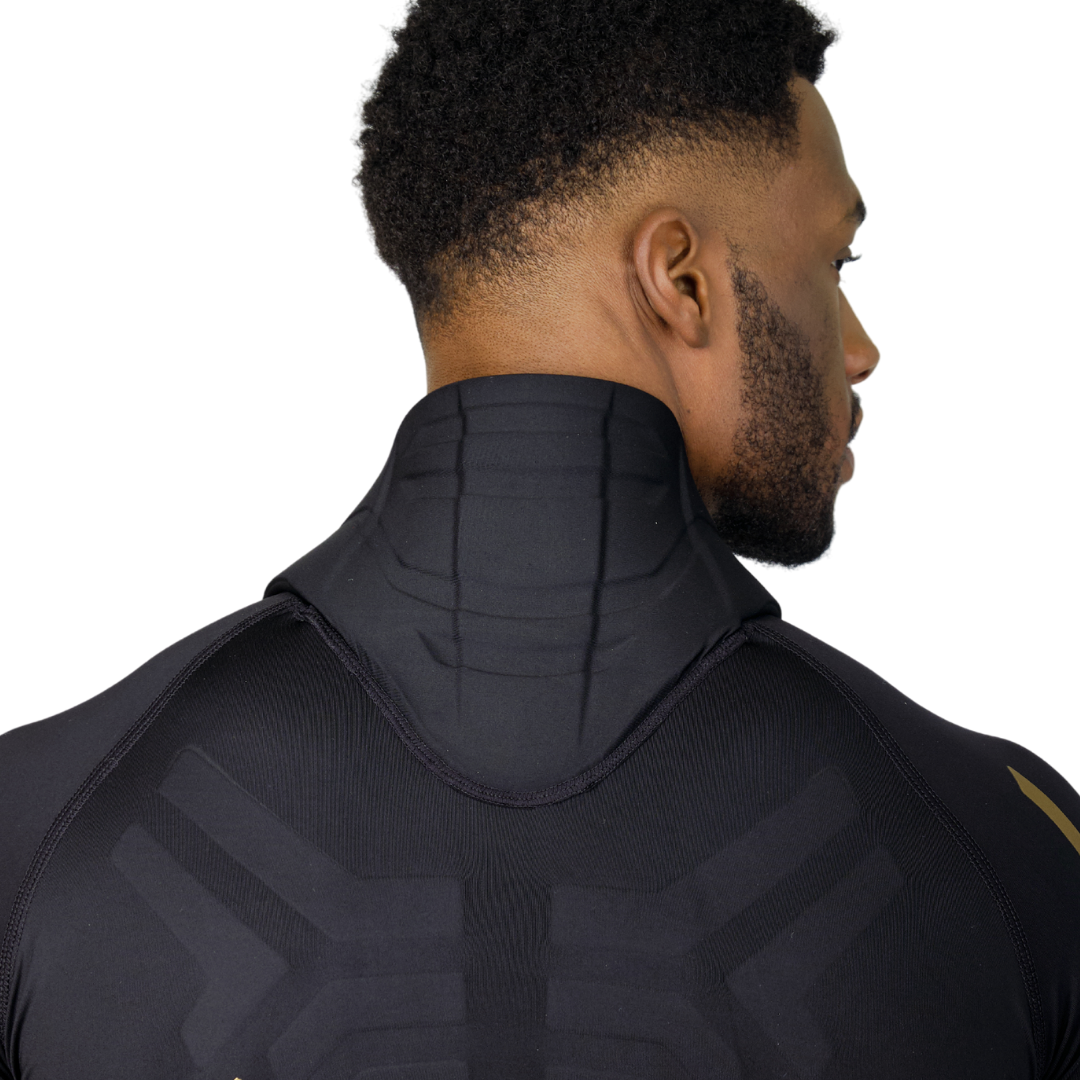 What's inside the Kapsul collar?
We speak a lot about material science, biomechanics of the neck and innovation here at Kapsul. That means we often talk about our product in terms of not only what it does, but what it's made of.  In our case, what's inside really is what counts.
Finding a material that was going to be strong but also soft and flexible made sourcing our foam a difficult challenge. After several prototypes and iterations, we selected a foam that would help ensure the neck was supported and stabilized without inhibiting range of motion.
Our adaptive absorption, viscoelastic foam is proprietary to Kapsul.  It is a lightweight, low-density foam designed to help absorb forces and stresses placed upon it. It is also highly resilient – meaning that it can quickly return to its original shape, ready for the next impact, stress or force.
Our foam is based on a continuum that balances the need for support and stabilization with the need for complete range of motion.What does that mean? It means that we have found a balance where we can stabilize and support the neck, while still allowing for its full dynamic movements. It helps mitigate forces on the head and neck complex without impeding the performance of our athletes.
How does the foam work?
Our patent allows us to place this innovative material (foam collar) across the neck joints directly against the skin. The collar design enhances neck stability by helping dissipate forces, including rotational accelerations, impacts, repetitive sub-concussive trauma, or extended postural positions.
When the structural ligaments around the neck joint are supported, they are less vulnerable to fatigue and injury. When the active muscle systems around the neck joint are supported, they don't have to work as hard, which helps improve performance and stability over time.
How is the foam tested and validated?
Our foam is subjected to three types of testing to ensure the integrity of the foam and its characteristics will do what we need. These three tests are completed at an independent laband are done in accordance with ASTM standard D3574, section E,H and M. In these tests we ensure the resilience and recovery time of the foam is within our acceptable range.
---