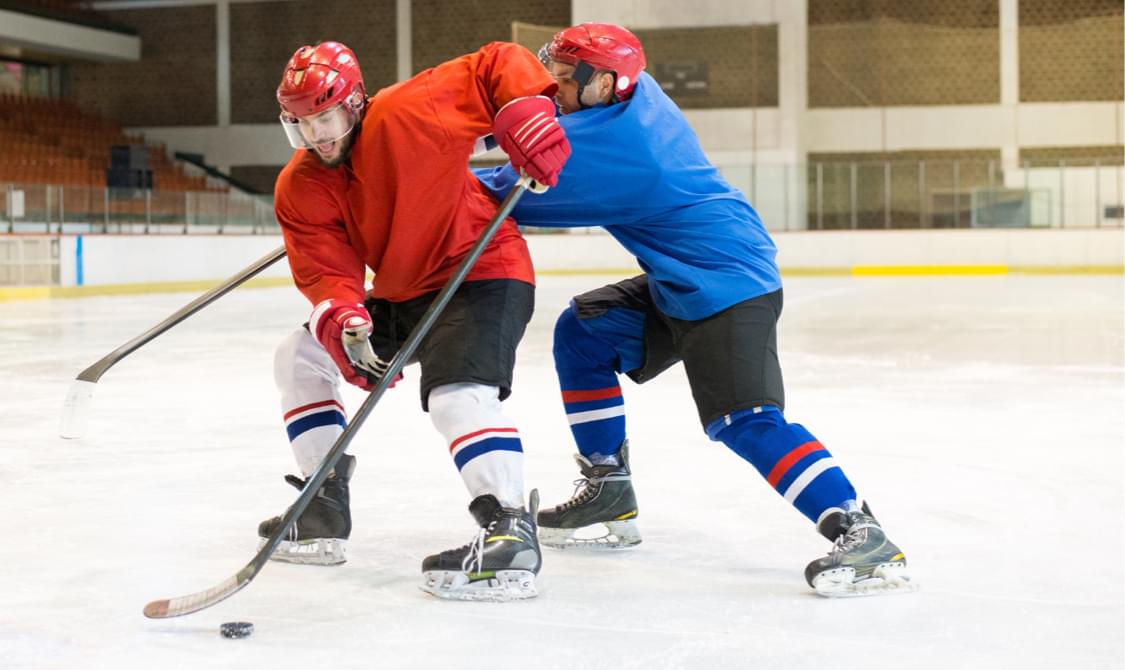 Tested and trusted
We understand that athletes, especially military athletes, are unwilling to sacrifice mobility or performance for protection. Military athletes place themselves in risky situations and extreme environments where their top priorities are comfort, precision, protection, and performance.
These needs are why KAPSUL™ is engaged in multiple military trials and testing. We want our product tested in the most extreme environments by athletes who not only have incredibly high standards but are skeptical of product claims when it comes to performance and protection.
This rigorous testing and feedback have provided the basis for some of our design team's adaptations and helps us ensure that the Kapsul collar is ready for the consumer market.
Military athletes also give us great feedback due to their use of PPE (personal protection equipment), helmet systems, and precision and mobility requirements.
Battlefield tested
Parachutists
Parachuting requires precision, and each jump comes with risk. When jumping, the soldier experiences extreme deceleration forces and impacts during the parachute opening and upon landing. When landing, the force exerted on the jumper is the same as jumping from a two-story building with no parachute.
Results from the Parachutist testing showed that:
The Kapsul collar did not interfere with equipment and did not interfere or impede the jumper's visibility or range of motion.
Soldiers felt that the collar would reduce fatigue while wearing ballistic helmets and during repetitive jump practices.
The collar also increased confidence in the jumpers against hard openings.
Mobility
"Mobility" is the movement of forces across various terrains over long distances to get to a specific destination for a mission. Special Forces Operators utilized a variety of vehicles, including enduro bikes, ATVs, side-by-sides, small armored trucks, and more.
They endure difficult riding conditions and obstacles, which produce repetitive use fatigue to the soldiers. This fatigue increases the risk of injury during battle and can produce long-term effects on the neck and potentially the brain.
Results from the Mobility testing showed that:
The Kapsul collar increased the drivers' perceived neck and head stability while riding, and the comfort and fit impressed the soldiers.
100% of soldiers arrived at their destination with reduced fatigue and felt supported during transportation.
"After riding 40+km mobility infil's on a KTM 450 wearing the Kapsul collar, I will never ride again without wearing it."
Snipers
Snipers can fire thousands of rounds in training. Due to muzzle recoil, the operators can experience fatigue and pain, resulting in repetitive force into their muscular-skeletal and neurological systems. Along with this, they remain in prone postural positions for extended periods.
Results from Sniper testing showed that:
The Kapsul collar was comfortable and was able to increase the perceived stability of the neck and head.
Perceived reduced strain on operators' necks while in shooting positions.
Did not impede any shooting positions or interfere with other PPE, sniper-specific tactics, or shot precision.
100% of the soldiers would wear the ️Kapsul collar in training activities.
"We need to train as we fight, and if the collar mitigates even the small impacts, it will prevent damage and support our ability to operate."
---