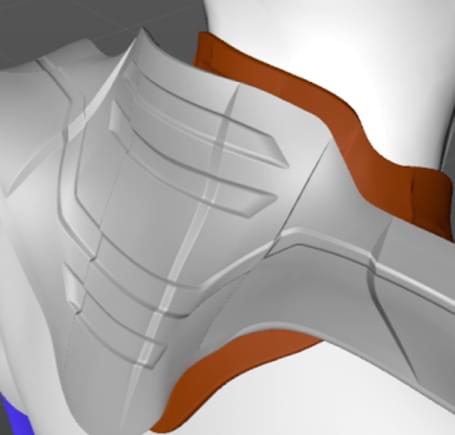 When KAPSUL™ first started with the idea that the neck had to be protected, supported, and stabilized, the big challenge immediately was how to do that while allowing for a full range of motion.
There had been options in the market, but they couldn't allow for the same level of mobility as athletes required.
In 2015, Kapsul began product development by searching for the perfect material characteristics to deliver protection, performance, and mobility. We produced prototypes by utilizing several types of materials that we thought would work. We fully embraced trial and error to find a solution. Product testing often meant one of the product designers tried on the collar themselves after sewing a new prototype.
Our rules of play
When designing and creating the Kapsul collar, we knew the following design considerations had to be acknowledged:
The solution needed to be non-restrictive to enable the user to have a full, unimpeded range of motion.
The solution needed to be agile and flexible to be incorporated into existing garments, including shirts, vests, jackets, flight suits, and military clothing.
The solution needed to work seamlessly with existing protection products to create an additive effect in reducing injury or disability to the head and neck.
How material science made it possible
We knew our product had to be soft and flexible while mimicking the biomechanics of the human neck. It took several iterations of the product, testing in multiple environments and in different activities to ensure we had found the correct properties within our foam to achieve this.
Advancements within material science allowed Kapsul to achieve the desired impact and stabilization capabilities in a very soft, flexible, and lightweight collar.
Contact us today to learn more.
---